In order to understand the effectiveness of your digital marketing campaign, there are a wide array of tools that us Influencers can use – they tell us what did and did not work and new insights gained from a targeted audience. Tools such as Google Analytics can help us make sense of all of this information. In this episode, our guest Influencer, Andy Crestodina, shared insights as to how you can effectively analyze a campaign, what he discovered from past campaigns, and how to leverage effective Influencer Marketing for any campaign.
Understanding Search Engine Marketing
You have probably already heard of search engine optimization (making sure a link to your website is high on the list of websites that come up in a specific search). This is essentially a step up from that. With this form of marketing, the specific target in mind is an audience that you know will be looking for your company's services. However, intent is something that affects this audience. On one hand, people with intent are those who you already know would want your services and may lack patience to see ads or content. The people without intent may not even know that they want your services. You can hit both audiences in search engine marketing. Go after those with the intent by making sure you come up high on a search engine's results. For those who don't know (yet) they want you, this marketing can also get them interested and make them want to learn more about what you can do for them.
Video as an Effective Tool
While this may be an obvious tool to use for marketing, it is one that is tragically underused. Video that is visual and done well can be extremely compelling. If you are producing any type of content, special service, or event for your company, doing a short video commercial about it can make it more noticeable. Videos are often placed at the top of search engine lists, so you have a better chance of more people seeing it and wanting to go to your website; therefore, gaining new customers. You should also put a coded link (to make it specific to the campaign and easier to measure) in the first comment as you have a better chance of people clicking it. Also, use captions so you can start a conversation for viewers and pique their interest.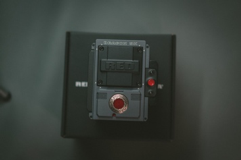 Influencer Marketing Pro Tip: LinkedIn's algorithm does a fantastic job of sending videos to highest parts of someone's search and their own newsfeeds. Andy said that in his professional experience, he found that some videos on LinkedIn get a couple thousand views and clicks on their links. You can use a social platform's search engine to maximize your results!
The Difference Between Social and YouTube Video
You might think that video for the two are one in the same, but they are actually quite different! A video for social media is when you speak directly to your audience and make them aware about a certain event or service. While that is a form of content, YouTube videos consist of more content that everyone can access from you. Again, the difference here is intent. People on LinkedIn have more of that intent to find what you are offering, so that is why it jumps to the top of their feed and sometimes starts playing once it appears on their screen. A YouTube video will often be for those who do not have that intent. These videos usually appear from highest to lowest in number of views on the main feed. Remember that for social media, many of those sites will OPTIMIZE videos! YouTube will bring up related videos based on your history, but they may not be exactly what you are looking for.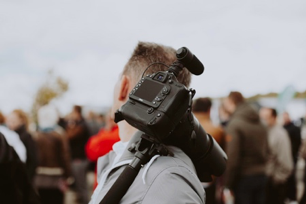 Use Ego Bait
This term is far simpler than you think – AND it can get a video noticed by even more people! For this to happen, you should be quoting and tagging a person or business in the video. In doing that, more people will see your video, including the person you tagged. Remember that someone you tag can be an "ally in sharing," meaning that their followers will see the content. Because it is a video, it will go to the top of their feeds and searches. When you mention someone related to the piece of content, it can boost your views and clicks for your websites.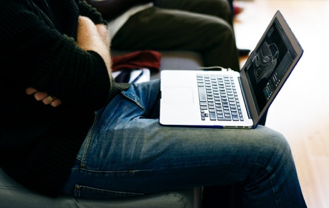 Influencer Marketing Pro Tip: a "thank you" is still one of the magic words. If you do not thank someone you tagged, or tag people who are not relevant to the content, they will be LESS likely to share what you created. When you thank them for being a part of the content, they will respond to it. You want to improve visibility of a social media post, so make sure your engagement with other Influencers is GENUINE!
Analytics on a Small Budget
A wonderful point that Andy brought up in this episode is that you should experiment with different tools for analytics, as many of them can be super useful to building your Influence! For example, if you use Quora, you will be able to see if competitors are featured in any kind of question. This can then give you the idea of whether or not you should purchase advertising space, which will improve your brand's visibility. Another tool that can be used to track conversion links is called Campaign Tracking Code. Any action to drive traffic can be considered a "campaign." You should be using this to make the code specific to that campaign for easy tracking. Many of these tools are affordable, and companies who work on small budgets can use them effectively while not using up all of their resources.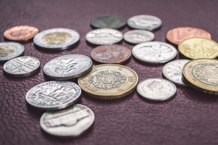 In Summary
Search engine marketing can be complex but using tools can ease the process. To do it, you need to know that search engine marketing is more for an audience with intent during their searches. Video is also huge for many search engines as it is more likely to show up on the top of a feed or list. If you tag and share content with those it is relevant to, you can get them to share it for you as well. You should also experiment and play around with search tools as there are many affordable ones that can provide your brand with useful results.
Influence Factory LIVE airs on Wednesdays at 12pm CST. Register here!
You can also subscribe to previous and upcoming shows on the Social Jack website.
We hope to see you in our next Influence Factory!